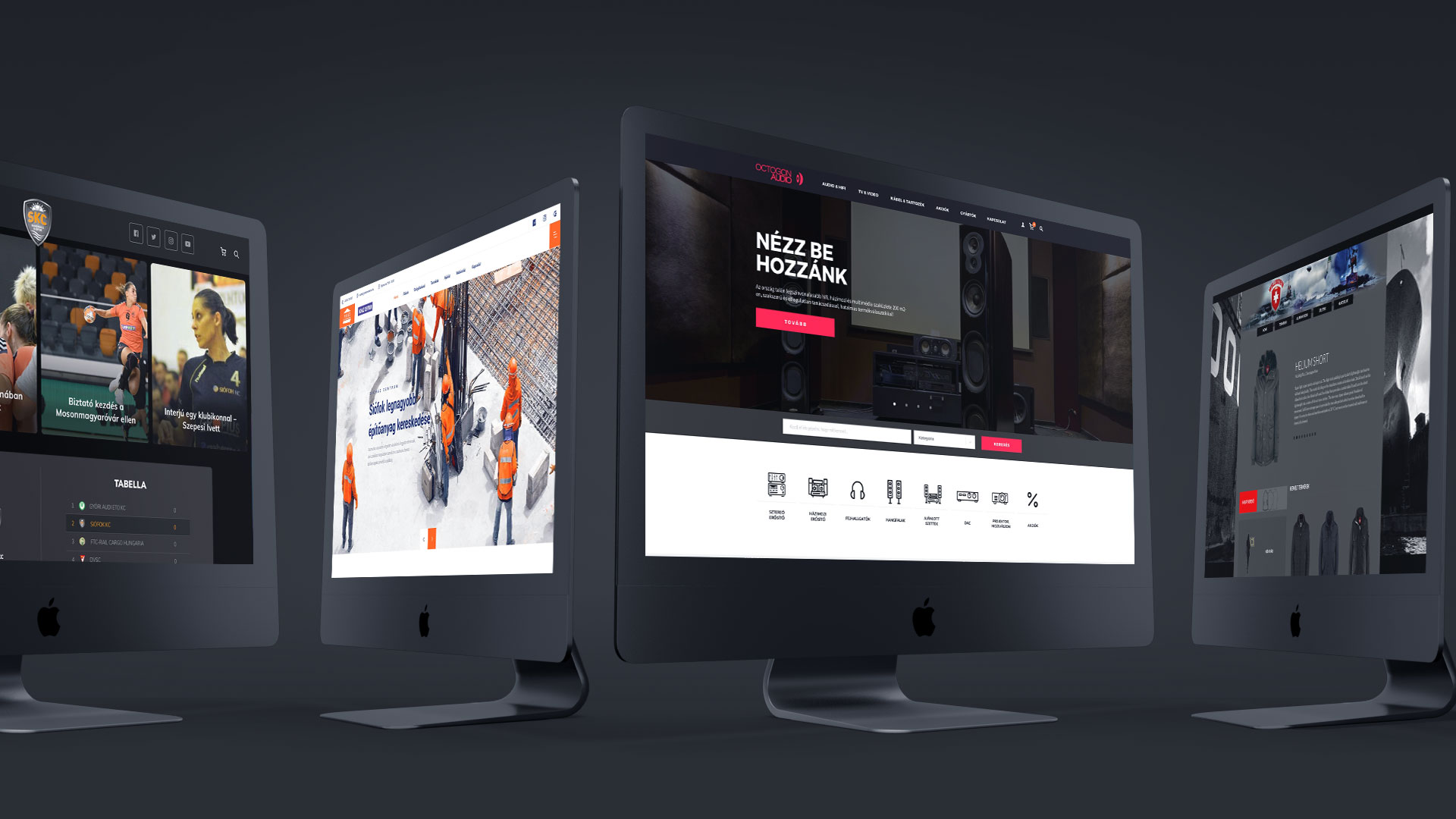 Webshop development
We are passionate about web development and e-commerce, which is why we consider it our profession to ensure the success of our clients. We believe in the increasingly essential automated processes and have more than 10 years of experience in utilizing them.
Webshop development based on our own e-commerce system.
Our webshop engine focuses not only on maximizing customer needs but also on operator satisfaction for profitable online sales. Our webshop technology offers a well-developed opportunity for both large enterprises and SMEs with outstanding value for money.

Closed source code
​With a proprietary, closed-source system, there is a much lower chance of a website being hacked. At the same time, agile development principles are characterized by quick configuration and the ability to be developed further.

Rich functionality
Our webshop system has a lot of built-in features that would require a lot of development and investment to develop from scratch.

Well tested infrastructure
​We always deliver well-tested and tried works. Our system has been ready for a long time, but we constantly develop it to keep up with new technologies and trends.

Continous support
We do not leave our clients alone with the projects we hand over and launch. Even after the handover, we provide support to our clients, while also offering a 6-month warranty.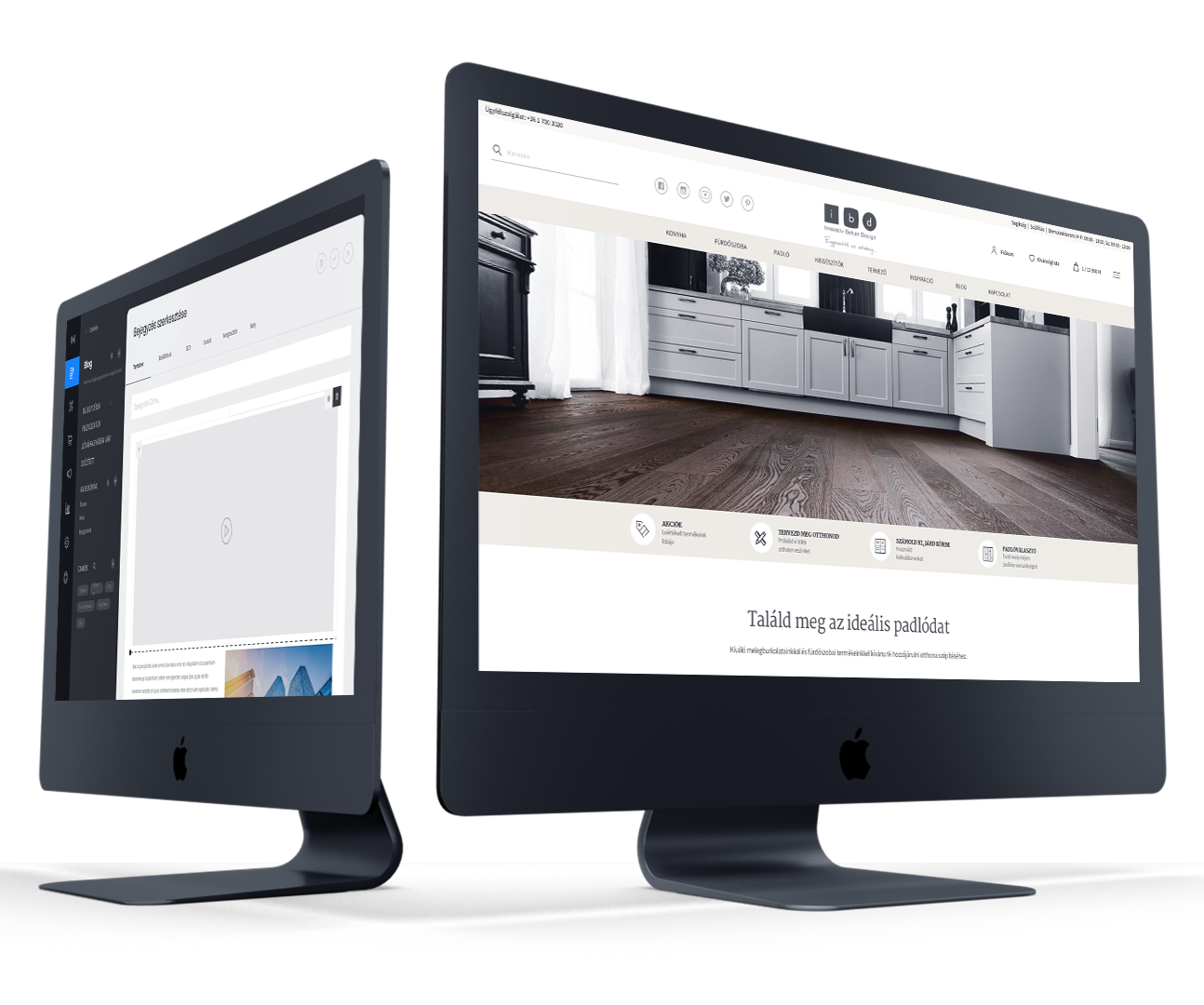 Webshop launch in just 1 month
Express opportunites
Using our carefully designed wireframe, we can create a perfect starter online store that can be launched and used almost immediately.
Integrated API-s and modules
Over the years, we have created countless integrations for our system to ensure that everything necessary for perfect e-commerce is at your fingertips. Whether it's payments, invoicing, logistics, or marketing automation, we have solutions for many things.
Eye catching designs
We pay special attention to the appearance of our websites, ensuring that your customers always encounter content that is engaging and trustworthy, leading to increased sales. Every detail and module is meticulously crafted down to the last pixel, so you don't have to worry about it - it's our job.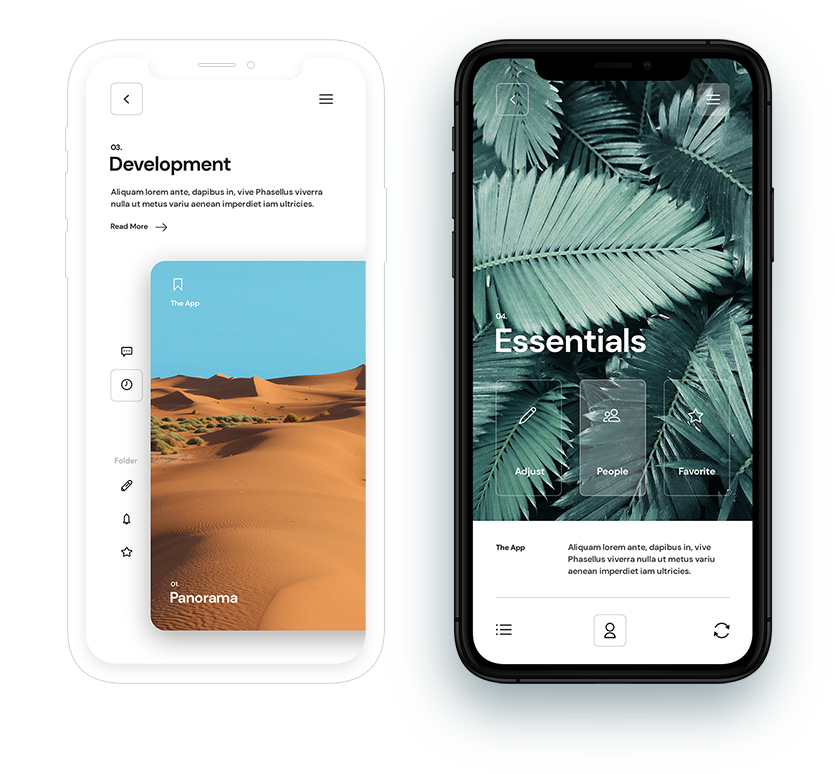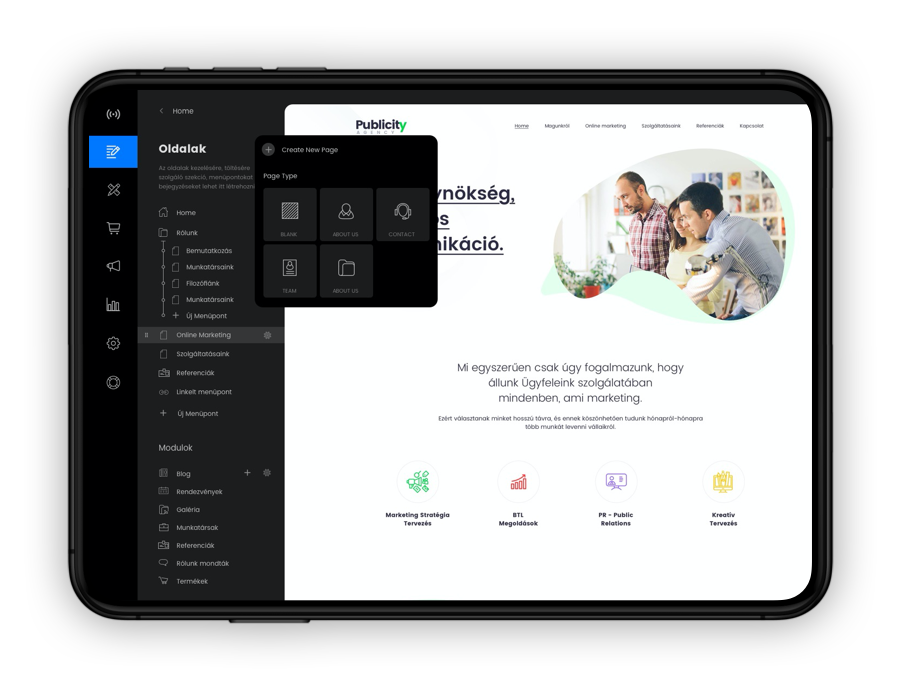 Easy usability, personalized support
Our system is designed to be extremely user-friendly. We use it ourselves and we don't like wasting time on unnecessary searches. We provide training for all our partners during handover, so that e-commerce can be an enjoyable experience. If you still encounter any issues or problems, the PaprikaSoft team is always available to provide continuous support.
We automate and simplify the processes for smoother workflows
We integrate e-commerce websites, enterprise resource planning systems, CRMs, and other business-critical software with each other. Our middleware system takes over the burden of integration, making it secure, processing the data passing through it, and turning it into business information.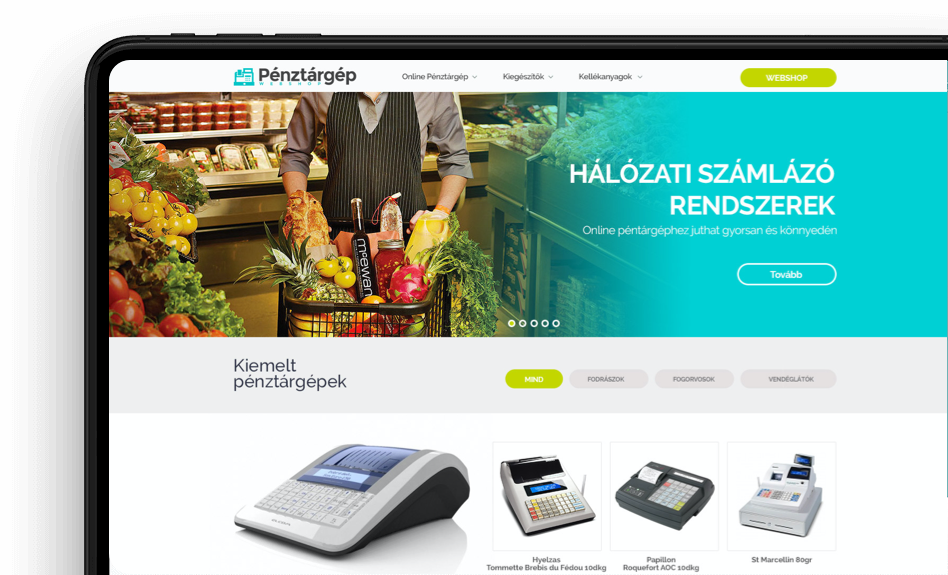 Multilingual, multicurrency
Multilingualism and the use and exchange of different currencies are easily manageable in our system. You don't have to worry if you want to turn your webshop into a player on the international market, because changing the language of the webshop can be easily done.
Integration, invoicing- delivery
Our system offers a wide range of payment and invoicing options available on the domestic market, whether it's Számlázz.hu, Billingo or other options. There are also various shipping solutions to choose from, whether it's free shipping or large-scale freight transport.
Promotion, sale, coupons
Different discounts can be easily managed in our system. Promotions can be set for a certain period of time, coupons can be recorded, but it is also possible to set a limit on the number of products that can be ordered, and unique discounts can also be recorded.
Buyer group, user groups
We can differentiate our customers by categorizing them into purchasing groups depending on the type of sales they belong to in our business. We can also differentiate between our visitors based on the content they have access to on the site after logging in.
We have extensive experience in e-commerce projects, and we have been developing online stores for more than a decade. We assist medium and large companies in their digital transformation.
What's next?
We are happy to help if you have any questions, please contact us at one of our contact details, our colleagues are ready to assist you.